The 15 Best Props at CES 2015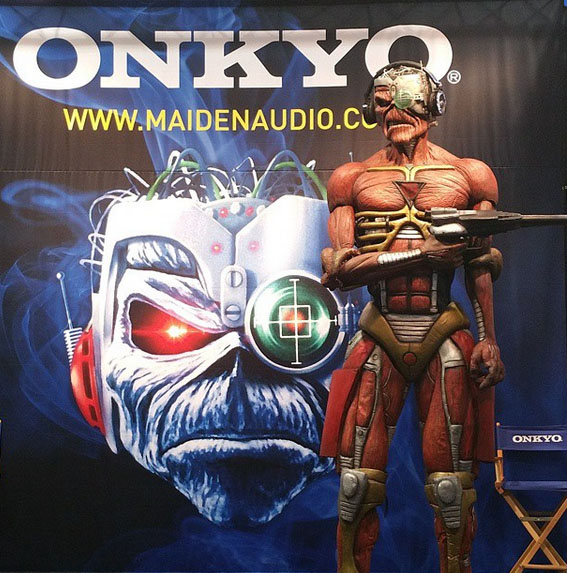 Taken from TIME magazine, Eddie did rather well at CES…
"No CES booth is complete without props—people or things companies use to grab your attention, whether it's a giant puppet, celebrity guest, or larger-than-life cardboard blow-up of the product itself.
We stomped around CES for a full day in order to crown a winner. Which booth would feature the most awesome, crafty, or ridiculous visual aide? Before we run down the list, a few rules:
1) Props are props, not products. If your company sells cars, and the car is parked at your booth, that's cool, but that's not a prop.
2) Props that say something important about the product or brand beat out products that simply caught our attention. Smarter is better.
With that out of the way, here are the best props we found at CES 2015, from number 15 to the very best.
The Japanese consumer electronics maker takes the CES prop a step further by centering their entire exhibit around it. Featuring an enormous action figure inspired by the British rock band Iron Maiden, the company encourages guests to take a snapshot and share the results. It's a prop, product, and marketing play, all in one."
We were edged out of the #1 spot by Canon's 'Baller' but we'll take that!