Ed-Ph0n3s
On-ear headphones that deliver even-handed power and detail at all frequencies.
Fitted with two customised 40mm titanium drivers they convey stunning clarity in the mid and high-frequency ranges. Just as importantly, their unique ported bass sub-chambers help create a beautifully deep, muscular bottom-end response.
The pure silver coating on the plug and selected thick-gauge signal cables help ensure an accurate signal transition from the source to driver. The non-detachable cable delivers an uninterrupted sound.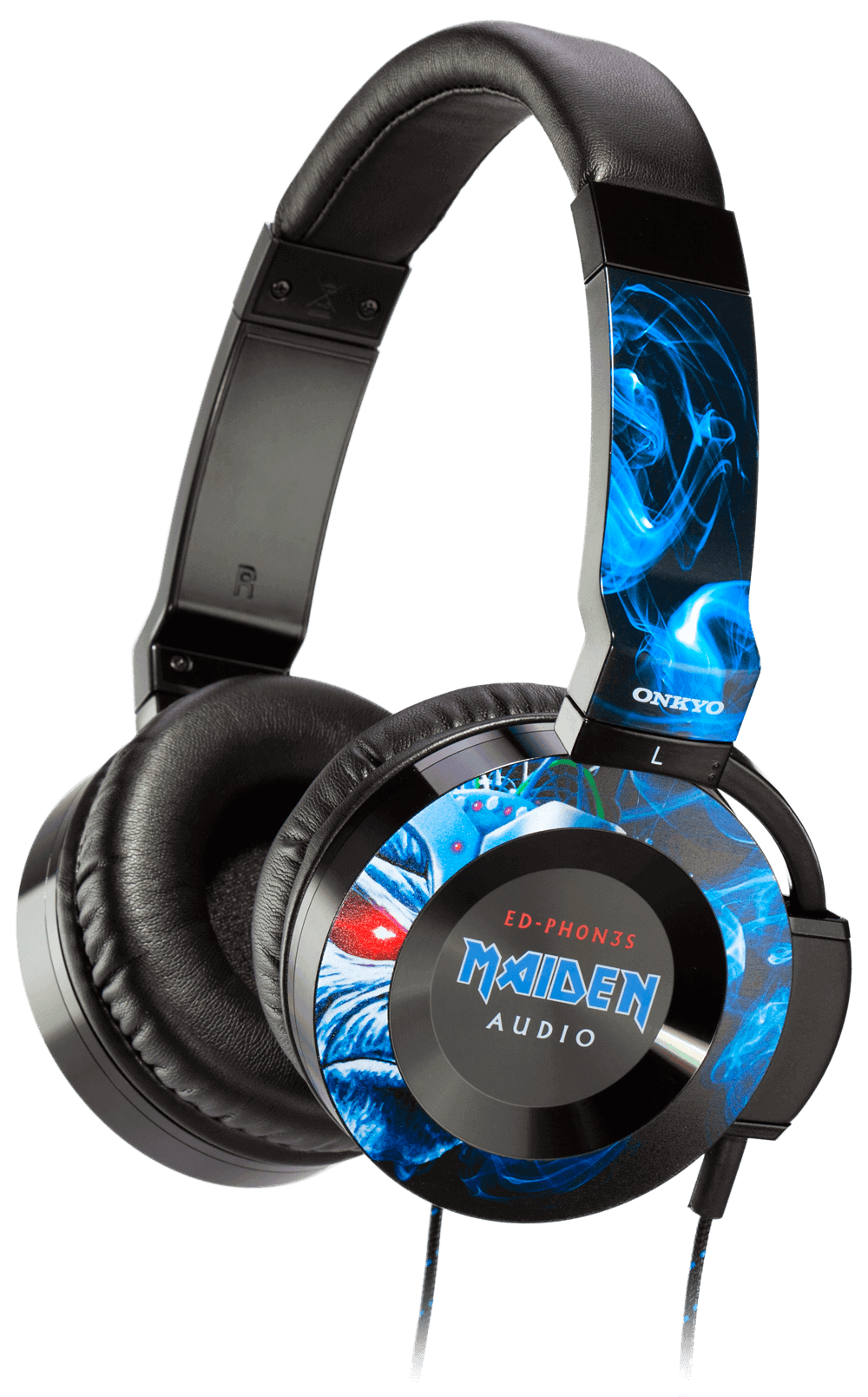 Tech Specs
Driver Type:
Dynamic
(Titanium coated diaphragm)
Driver Size:
40mm
Freq. Response:
10Hz – 27kHz
Weight:
245g
Max Input Power:
800mW
Pressure Level:
105dB/mW
Impedance:
32 Ohms
Cable Length:
1.6m
Plug Type:
3.5mm
Supplied Adapter:
¼ inch (6.35mm)
ED-PH0N3S are suitable for studio, home and everyday use with smartphones and tablets.
Q:

Why are these headphones good for Rock and Metal?

A: With total involvement from Steve Harris these headphones are balanced for clean highs and lows but also for the all important space in the mid-range to best display the dynamics and complexities of rock and metal music.
Q:

What are the benefits of Titanium drive units?

A: Titanium is one of the strongest, lightest metals on earth which gives an ultra clean and highly accurate sound; a major requirement that Steve demanded before he would put the band's name to them.
Q:

Why the Silver contacts and not the commonly-used Gold?

A: Silver is the best conductor and does not influence the sound having no sonic character of its own. The cables are high performance multi-strand conductors with a fabric cover to further protect the signal.
Steve Harris
Founder & Co-Producer of Iron Maiden
"Metal and all genres of Rock need clarity and presence in the mid-range to display the full sound spectrum. This was my key brief for ED-PH0N3S."
"The other technical improvements were all done to achieve the ultimate dynamics in headphones for me, Maiden fans, and rock fans generally."
Learn More